THE BABY NADINE COLLECTION
In learning her own good news, our co-founder, Anna Brakefield, couldn't imagine laying her baby in anything else but a crib made with Red Land Cotton. With a lot of work and a mother's intuition, The Baby Nadine Collection was born.


THE RED LAND COTTON DIFFERENCE
We understand the importance of high-quality baby bedding for your little one's comfort in their first few years. That's why we created a collection of luxury cotton baby bedding that you can pass down in your family for generations. Our Nadine Collection of baby bedding features 100% cotton quilts, fitted sheets, and crib skirts. Our cotton crib bedding sets and bundles include a fitted crib sheet, crib skirt, and baby quilt in our signature white, natural, or ticking stripe pattern. All our luxury linens and cotton crib bedding sets are made right here in the USA with 100% cotton from our farm in Alabama.
---
Our cotton is grown by our family in North Alabama. You can trust that the cotton used in our products is grown via strict US regulations and sustainable farming practices. We live on our farm and want only the best for our children and the environment.
---
From the seed in the ground to the final stitch sewn, not one piece of our cotton baby bedding leaves the USA.
---
From our 100% cotton batting in our quilts to our signature yarn size and weave construction, our baby bedding is made with an heirloom quality. This means comfort that is built to last.
---
"After obsessing over my sheets and ticking duvet, I was excited to learn that the RLC launched a baby collection. I knew I would have to order a bundle when I found out I was expecting. Only the best for baby!"
Tracy W.
"We love our RLC baby bedding! I wanted the nursery to be soft and classic, so I picked a white fitted sheet and baby pink ticking stripe crib skirt. We also use a quilt for our milestone photos each month! We have RLC sheets on our own bed, so we knew it would be perfect for the crib. Not too cool that it would wake up baby when we put her down, but also doesn't trap heat either. We have been very pleased with how well they clean too - which is very important for any baby gear! Most of all, I love that I can trust the material to be high-quality, safe, and gentle for our baby."
Grace D.
"I love the quality and style of our Red Land Cotton baby bedding. The crib sheet and quilt are incredibly soft for my baby to sleep on, and the classic style was perfect for my son's traditional nursery. I love that this bedding is all made in America, with 100% Alabama grown cotton. As new parents, my husband and I want the absolute best for our child in every way, and there is no doubt that this bedding is the best product for him to sleep on every night."
Stacie T.
OUR BEST SELLERS FOR BABY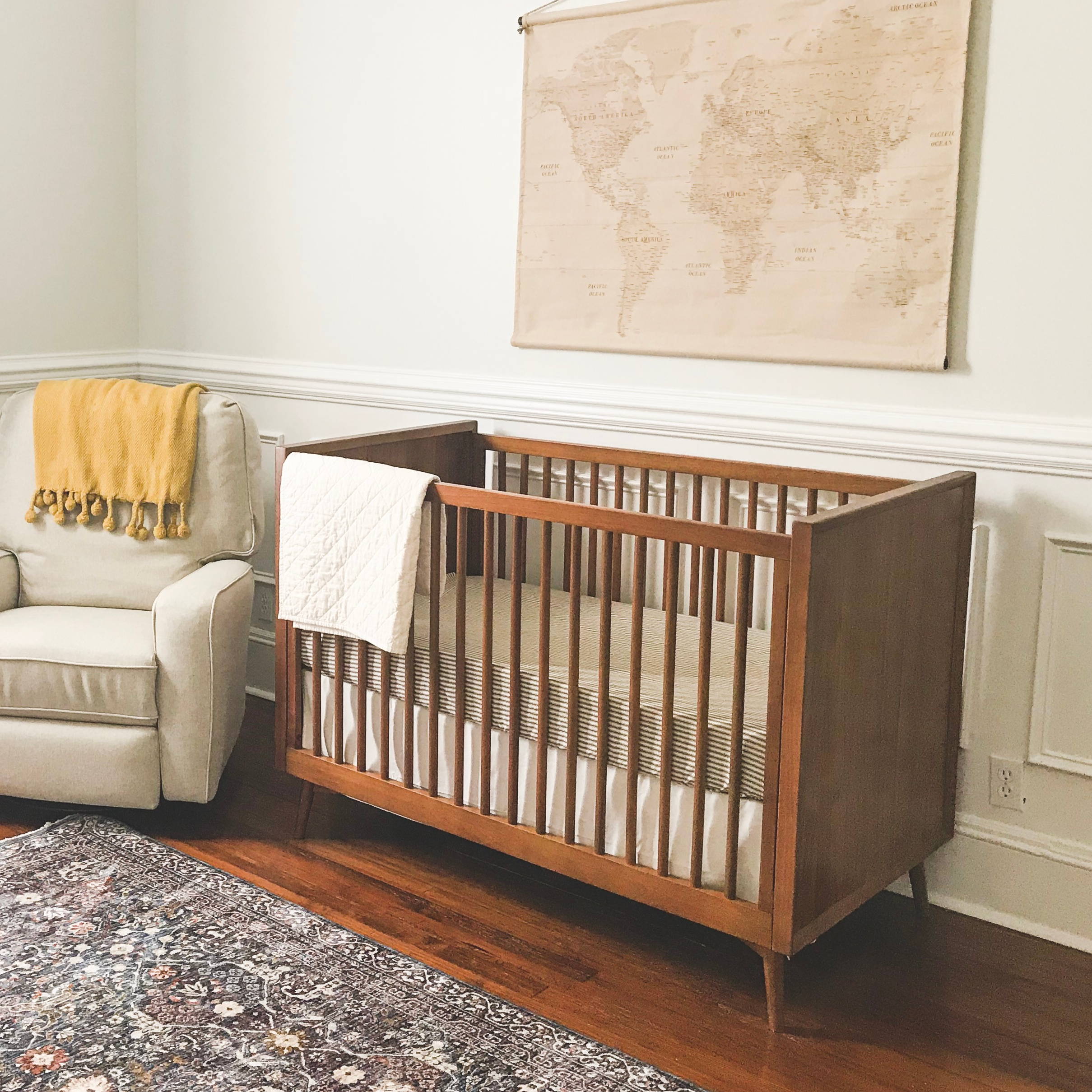 beautiful. wholesome.
american made.
Don't settle for anything less than the best for your nest. It is our complete honor whenever anyone chooses our bedding to provide comfort for their little ones.
Free Shipping Over $200 ●  Free 30 Days Return  
15% Off On Your First Order With Code: Cotton